Natural History Field Walk
SUNDAY, MAY 17, 2015 4 — 6 pm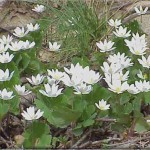 Naturalist Laurie Sanders, former host & producer of Field Notes, a weekly natural history series on New England Public Radio (88.5 WFCR), will lead. She'll point to different habitats along the South River and share information on identification, behavior, and habits of local plants and animals.
Meet at the town-owned field (former Rose property) near the start of Shelburne Falls Rd. (behind Page's) at 4 pm. Participants should wear comfortable shoes and take protections against ticks, poison ivy, etc.
A floodplain restoration project planned for the edge of the field will be identified. Sanders will also present information about establishing and maintaining wildlife meadows.
This program is supported by a grant from the Conway Cultural Council, a local agency which is supported by the Massachusetts Cultural Council, a state agency. Another walk will occur in late summer.