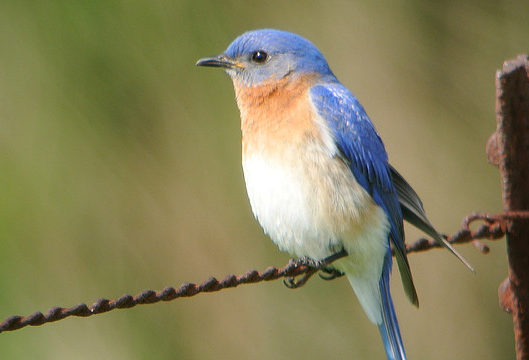 Did you know that some bluebirds overwinter in Conway and seek housing options well before spring nesting? Now they have more opportunities thanks to the installation of four new bird boxes at the Town-owned field just off Shelburne Falls Rd., and four more at the Grammar School.
The houses were made by Conway Grammar class of 2016 as part of a fundraiser for Nature's Classroom. The "J Team" (Ms. Clarke's sons) donated the lumber, and Conway's Open Space Committee provided the poles and labor.
The boxes are set in pairs in hopes that bluebirds will occupy one and swallows the other.  The only birds unwelcome are invasive house sparrows which are detrimental to our native species. Learn to identify house sparrows; it takes only a little time.